Long Live the Fighter!
Moderator
Mar 11, 2005
9,894
113
33
Starting tomorrow,
Twitch will give away 5 new games to whomever signs up for their
Prime service.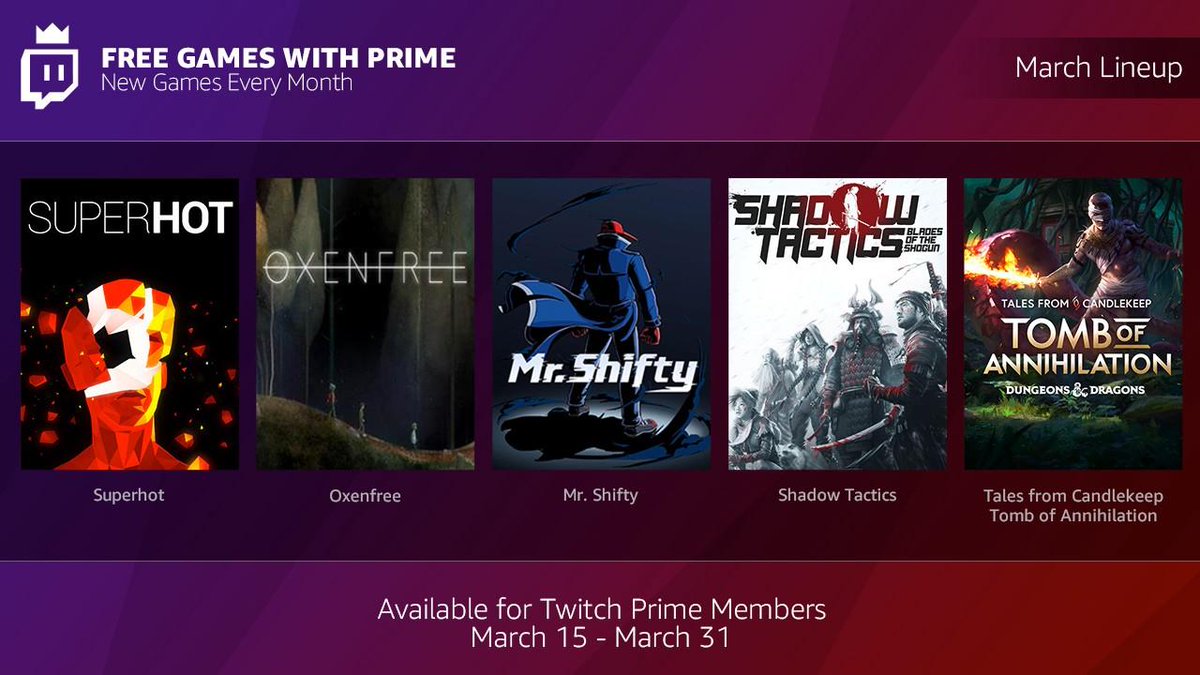 The following games will be available in April:
Tales from the Borderlands, SteamWorld Dig 2, Kingsway, Tokyo 42,
and
Dubwars.
New games will be added monthly, and there's no time limit--you can keep them forever!