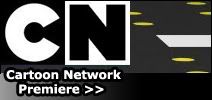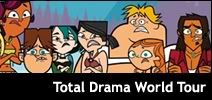 Episode 113:
I See London...

Premieres:
Monday, August 30th at 9PM Eastern
Repeats:
Thursday, September 2nd at 8 and 9:30PM Eastern
Total Drama heads for London, tonight at 9pm. Last week on "Total Drama World Tour":
The airplane is set to land in Jamaica, but a lack of jet fuel causes them to crash land and perform makeshift challenges. DJ decides that his "lucky" fish Irene is a sign that he has to win, and proceeds to excel at the challenges. That is, until Alejandro lets him hear that Irene was a sham. He loses the challenge and gets sent home, along with Izzy who is taken out of the competition due to a new found intelligence.
MOD NOTE ON SPOILERS:
Just a friendly reminder… Cartoon Network jumped the gun and uploaded pictures onto their servers that reveal who gets eliminated in the next few episodes; they weren't meant to be found, but they were found. I don't want anybody posting that information on this forum, even if they're in spoiler tags, so if you've already seen the spoilers keep it to yourself and don't mention it in the Cartoon Network Cartoon Forum.

(Also, I know that certain countries are ahead of both the US and Canada, so don't bring up spoilers from there either)
Last edited by a moderator: