[H="1"]Toonzone Anime of the Month Club (November 2016)[/H]
The School of Hard Knocks takes on new meaning this month as we enter
Prison School
, a place where the girls rule the yard and the boys wear striped jumpsuits. Enjoy your stay!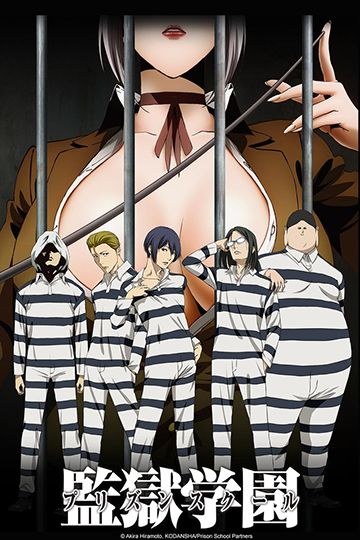 [H="5"]Synopsis[/H]
From Funimation:
Hachimitsu Academy, a prestigious, historically all-girls school, has finally become co-ed. Average teen, Kiyoshi, is one of five boys to enroll. What he doesn't know is that the school is clandestinely ruled by an Underground Student Council of ruthless, cruel, totally hot female students! And when the boys get caught peeping, they're sent to the school's prison, which is run by the brutally seductive warden, who also happens to be the VP of the Underground Student Council. After the boys are forced endure manual labor, whips, and chains, they'll be left wishing they were locked up with actual criminals!
[H="5"]Where to Watch[/H]
The complete 12-episode series can be watched online in subtitled and dubbed formats via Funimation, and is also available on DVD/Blu-ray box set.
http://www.funimation.com/shows/prison-school/
[H="5"]Discussion[/H]
All comments and critiques of the series are welcome; however, we ask that you please keep any and all potential spoilers to a minimum by placing it in spoiler tags if necessary.
As always, enjoy the show, everyone, and please don't forget to rate the series when you're done!

#ToonzoneAOTM