[H="1"]Toonzone Anime of the Month Club (May 2016)[/H]
Note: Originally, I was going to post this on Cinco de Mayo, but I'm a day late with this one, so bear with me.
If you've enjoyed
Noir
and
Madlax
, prepare yourselves for the last chapter of Bee Train's "Girls with Guns" trilogy from the mind of director Koichi Mashimo:
El Cazador de la Bruja
(Spanish for
The Hunter of the Witch
).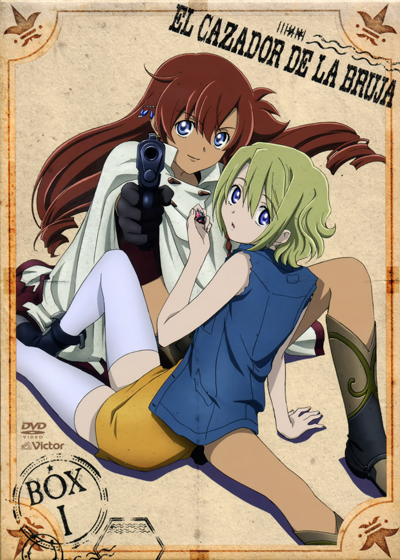 [H="5"]Synopsis[/H]
From Funimation:
All they have is each other.

Ellis is an amnesiac with a bounty on her head, and Nadie's trigger finger is the only thing keeping her friend from falling into the wrong hands. They're looking for pieces of Ellis's past, and every mile of open highway brings the girls closer together – but their special bond is bound to be tested.

At the dusty border crossroads where ancient spirits and modern science meet, a storm of conspiracy is brewing low in the desert sky. Someone out there can explain the hazy mysteries of Ellis's past. If she and Nadie just keep moving south, the Hunter and the Witch will get their answers soon enough.
[H="5"]Where to Watch[/H]
The complete 26-episode series is available online via Funimation and Hulu:
Funimation:
http://www.funimation.com/el-cazador-de-la-bruja
Hulu:
http://www.hulu.com/el-cazador-de-la-bruja
[H="5"]Discussion[/H]
All comments and critiques of the series are welcome; however, we ask that you please keep any and all potential spoilers to a minimum by placing it in spoiler tags if necessary.
As always, enjoy the show, everyone, and please don't forget to rate the series when you're done!

#ToonzoneAOTM