[H="1"]Toonzone Anime of the Month Club (March 2016)[/H]
This month's Toonzone AotM selection is not your typical fairy tale-like story. There are no evil queens or dwarves in this one (though there are some bad apples). It's just a story of a young girl finding her prince in
Snow White with the Red Hair
.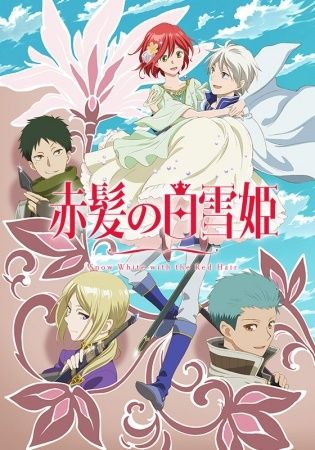 [H="5"]Synopsis[/H]
From Funimation:
In the kingdom of Tanbarun lives Shirayuki, an independent and strong-willed young woman. Her resourceful intelligence has led her become a skilled pharmacist, but her most defining trait is her shock of beautiful apple-red hair. Her dazzling mane gets her noticed by the prince of the kingdom, but instead of romancing her, he demands she be his concubine. Shirayuki refuses, chops off her lovely locks, and runs away to the neighboring kingdom of Clarines. There, she befriends a young man named Zen, who, SURPRISE, is also a prince, although with a much better temperament than the previous one. Watch as Shirayuki finds her place in the new kingdom, and in Zen's heart.
[H="5"]Where to Watch[/H]
The ongoing 24-episode series is available via simulcast from Funimation in both English subtitled and dubbed formats (Elite subscription required for the latter).
Funimation link:
http://www.funimation.com/shows/snow-white-with-the-red-hair
Hulu link:
http://www.hulu.com/snow-white-with-the-red-hair
[H="5"]Discussion[/H]
All comments and critiques of the series are welcome; however, we ask that you please keep any and all potential spoilers to a minimum by placing it in spoiler tags if necessary.
As always, enjoy the show, everyone, and please don't forget to rate the series when you're done!

#ToonzoneAOTM
Last edited: