[H="1"]Toonzone Anime of the Month Club (August 2016)[/H]
Prepare yourselves for a dose of bad luck in this month's Toonzone AotM selection,
Black Cat
.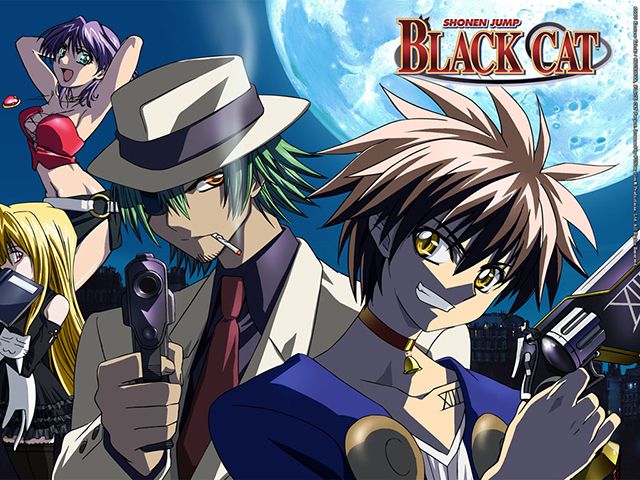 [H="5"]Synopsis[/H]
From Funimation:
Sven is your run-of-the-mill sweeper (a.k.a. bounty hunter) – down on his luck, haunted by the perpetual grumbling of his stomach and looking to make enough cash just to get by. When a damsel in distress enlists his aid, Sven crosses paths with the worst possible luck – Black Cat (a.k.a. Train Heartnet). At odds now with the branded assassin, Sven seeks to save a young girl before the unlucky Number can carry out his mission.
But fate has brought these three together for a reason, as Sven adopts two stray pupils – The former Chronos Eraser Train and the young bio-weapon Eve. As these newfound companions seek out a new way of life, the past proves unwilling to let them go free. Sought by both the Chronos Numbers and the Taoist revolutionary group risen against them, the Apostles of the Star, their happy ending will require more than just luck…
[H="5"]Where to Watch[/H]
The complete series is available on DVD/Blu-ray boxset as well as watchable via Hulu and Funimation:
Funimation:
http://www.funimation.com/black-cat
Hulu:
http://www.hulu.com/black-cat
[H="5"]Discussion[/H]
All comments and critiques of the series are welcome; however, we ask that you please keep any and all potential spoilers to a minimum by placing it in spoiler tags if necessary.
As always, enjoy the show, everyone, and please don't forget to rate the series when you're done!

#ToonzoneAOTM