Moderator
Staff member
Moderator
Joined

May 11, 2007
Messages

48,856
Location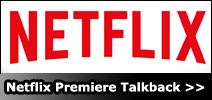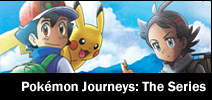 Ash has left the Alola region behind with a new plan in mind: see the world! Ash will travel with his new friend Goh, another boy with boundless curiosity about Pokémon. With Ash as determined as ever to become a Pokémon Master, and Goh aiming to catch one of every Pokémon, including the Mythical Mew, our heroes are in for adventure and excitement as they explore the wide world of Pokémon.
This is the talkback thread for the newest Pokemon season on its new home on Netflix. As you can tell, it isn't the same format as previous talkback threads. I was so used to the episode thread format, but I clearly kept it up for too long. I should gone to season talkback threads sooner, but I wanted to be consistent with episode threads for all of SM aside from marathons. I was going to move into season talkback threads for this series anyway, but being on Netflix makes the transition a bit smoother. We're going to get twelve episodes everything three months, so there would be virtually no point in creating individual talkback threads anyway.
Feel free to comment on the episodes in this thread. Keep in mind that not everyone will be able to watch all twelve episodes that fast. I'm still planning to take my time so I don't have too much of a long gap between new episodes, so just use the spoiler tag accordingly when deemed necessary.​