Posted on Twitter. Gundam FC has confirmed that on April 20, 2018, that a new Gundam series will be announced soon. Google has an accurate translation of the announcement.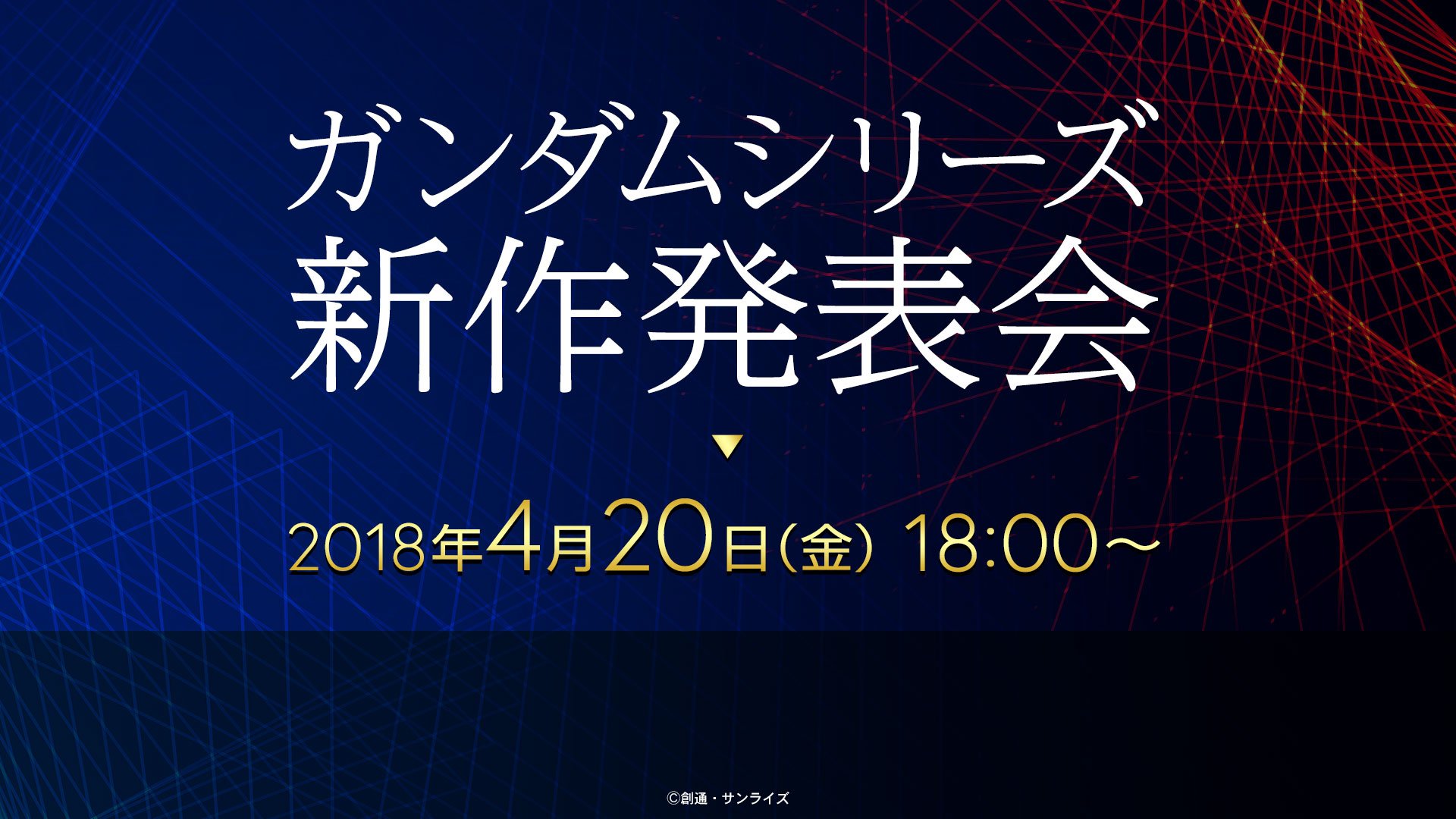 "Gundam series new work release" 4/20 (Friday) 18 o'clock ~ Live distribution decision!

We will broadcast live "Gundam series new work release" at Gundam Fan Club from 4/20 (Friday) this weekend!

【Schedule】

Friday, April 20, 2018 18 o'clock -

【Appearance】

Namikawa Daisuke ("Mobile warrior Gundam 0080 war in the pocket" role of Al etc.)

Hamaguchi Yu (Yoko)

Harukoshi Fukui ("Mobile Suit Gundam UC" Story)

Minoru Hirohiro ("Gundam" series producer)

Yasuo Miyakawa (President, Sunrise Co., Ltd.)

We will hold a project presentation to announce the latest work of "Gundam" series which continues from "Mobile Suit Gundam" in series, and we will deliver the pattern live.

At the recital, Daisuke Namikawa, a voice actor who has appeared in numerous Gundam works, has been fascinated by "Mobile Suit Gundam" around the time of elementary school students, since "Gundam Famous Entertainer" Yo Iko ' Mr. Yu Hamaguchi etc. will be on stage.

Please see the latest work release of the long-awaited "Gundam series".
New Gundam Series Announcement