Ay Carumba
Staff member
Moderator
Sep 24, 2003
37,471
0
83
36
Previously on Christmas Tales:
Christmas Tales: 2007
Christmas Tales: 2008
Christmas Tales: 2009
Christmas Tales 2010
Christmas Tales 2011
Christmas Tales 2012
Christmas Tales 2013
Christmas Tales 2014
Christmas Tales 2015
Christmas Tales 2016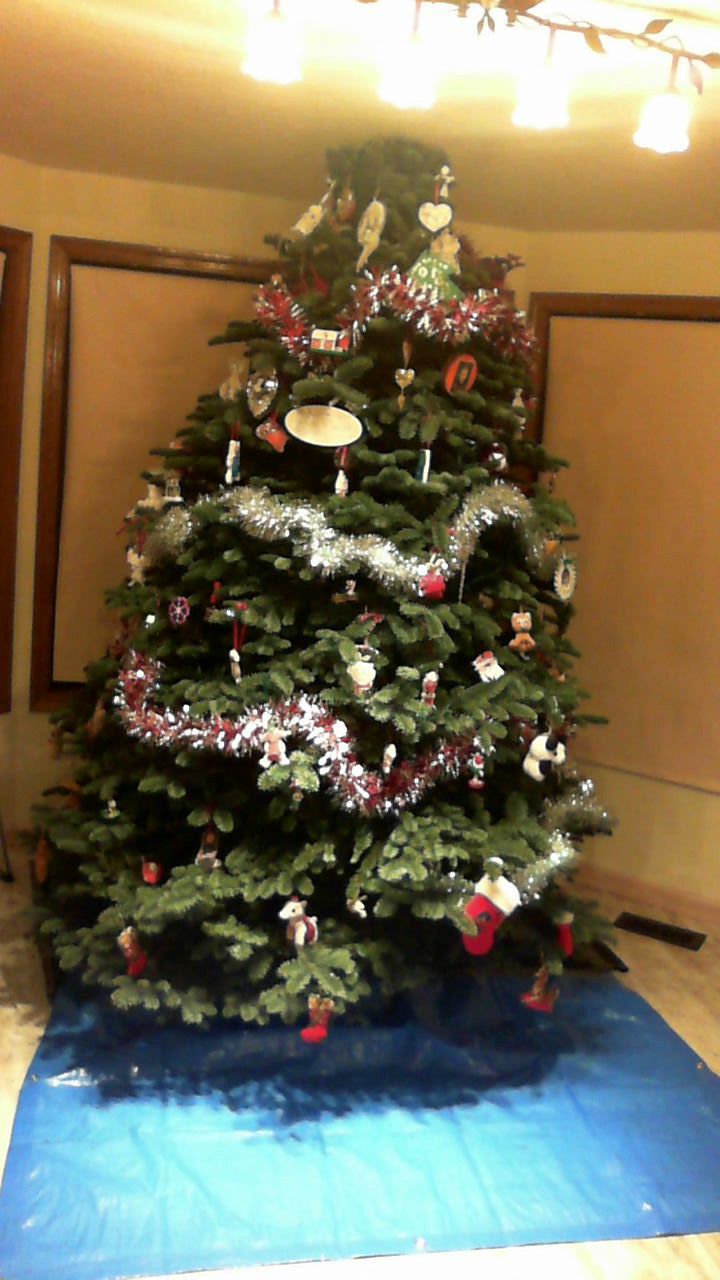 Previously on Christmas Tales: Christmas Tales: 2007 Christmas Tales: 2008 Christmas Tales: 2009 Christmas Tales 2010 Christmas Tales 2011 Christmas Tales 2012 Christmas Tales 2013 Christmas Tales 2014 Christmas Tales 2015 Christmas Tales 2016 Welcome to Christmas Tales: 10th Year Anniversary...
animesuperhero.com
You may not be be able to tell, but this is a shorter tree than last year by at least an inch. The Christmas tree shortage that began last year intensified this year.....I'm told the reason is because a Christmas tree takes eight to ten years to grow to a sellable height, and ten years ago America was in the icy grip of a severe recession, so not as many trees were planted. The effect boomeranged back to today, at the precipice of another recession (hopefully not as harsh).
So I walked into the Awesome House™ and heard noises coming from its basement. I go down to the den and find Octopath Traveler playing on the big screen. Everyone in the family is getting exposed to Octopath Traveler thanks to Alexa, who's now fourteen (yikes). The good taste gene doesn't carry in everyone though. I kid you not -- I spent much of my time during the consumption of Christmas Lunch trying to convince Alexa's father NOT to buy a ticket for
Welcome To Marwen.
Speaking of Alexa, her art skills get better and better with each passing year.
If you've been keeping track, you know my cousin gets one present a year and it's usually an odd one (like a laminated bug). This year, he got, in his words, "a Magic card so rare that I probably wouldn't spend money on it myself." Here it is....I know nothing about Magic so....if you do, does the sight of this drive you wild?
And someone bought my uncle a DRONE, which he had the hardest time trying to put together. I have no idea what use he (or anyone else) could possibly have for one beyond fifteen minutes of leisure. He DID test it out inside the house.
Now let's hear YOUR Christmas Tales. This means you! The person I'm pointing at!