Ay Carumba
Staff member
Moderator
Sep 24, 2003
38,016
83
36
Previously on Christmas Tales:
Christmas Tales: 2007
Christmas Tales: 2008
Christmas Tales: 2009
Christmas Tales 2010
Christmas Tales 2011
Christmas Tales 2012
Christmas Tales 2013
Christmas Tales 2014
Christmas Tales 2015
Christmas Tales 2016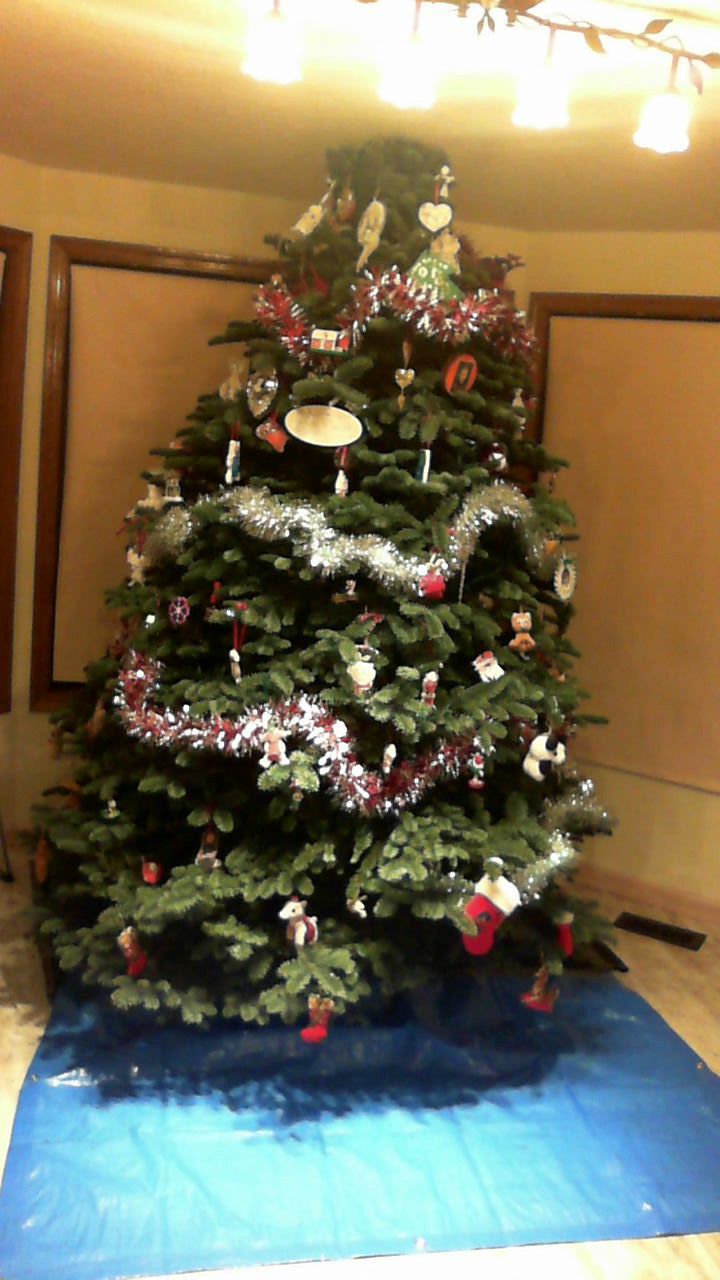 Welcome to
Christmas Tales: 10th Year Anniversary!
This year there was a Christmas tree shortage which forced my parents to go out hunting for one early! In Oregon you can go out to rural areas and cut down your own tree. We went November 2, the farm was packed with customers, and the place was down to their "too large" stock. They had used the trick of cutting off all the branches below a certain point so people would think the trees were shorter than they actually were. This made it impossible to judge the height, however, so this year's tree scraped the ceiling. Better that than nothing, though.
This year: a White Christmas! A surprise shift in weather patterns brought a snow flurry from Eastern to Western Oregon and Portland got dusted on Christmas Eve! The snow was still there Christmas Day.
This is the backyard view from my older cousin's Awesome House which has been established in earlier Tales.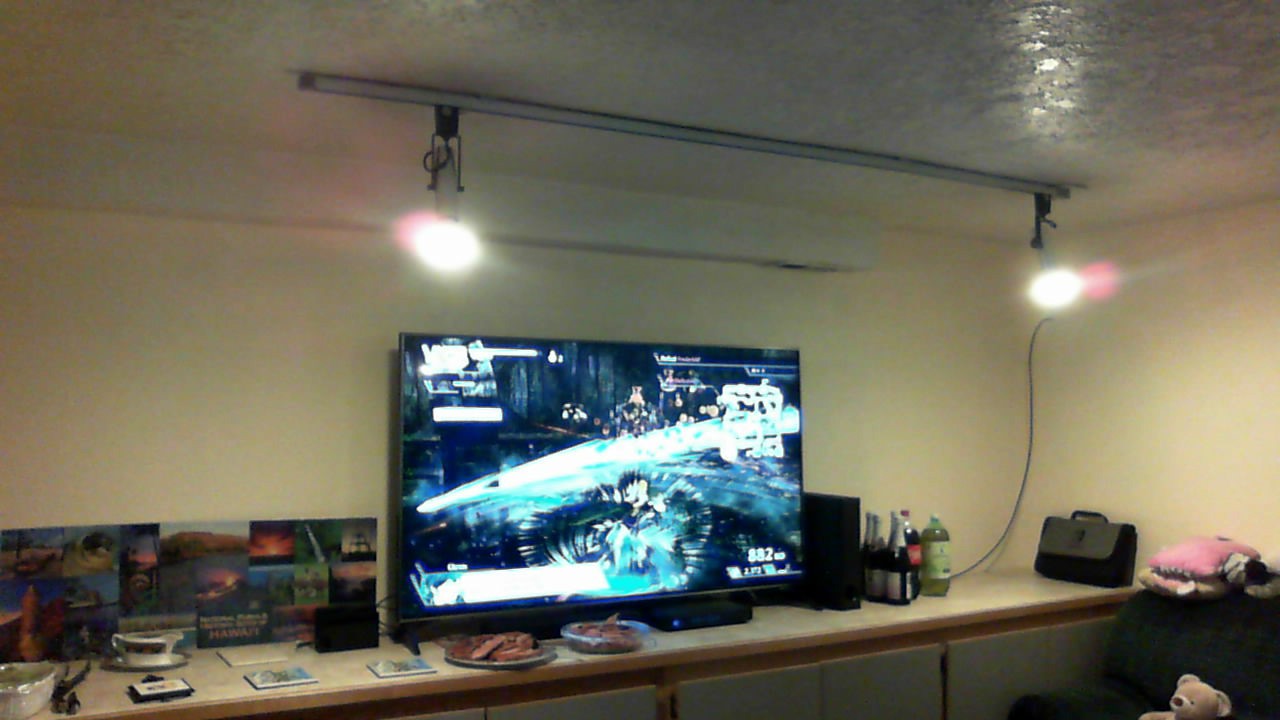 Five minutes after I had arrived in the Awesome House I heard a strange commotion coming from the den. I think I've spoken before about how Alexa doesn't have a game system because her clueless non-gamer parents are like "but you already have a Wii and you never touch it." She loves games, especially JRPGs, and having been similarly game-less at her age I offered to let her borrow the Wii U (back when the Wii U was relevant). The plans never came through, but since the Switch is portable, that solved that -- I could just bring it to her house whenever one of these get-togethers happened.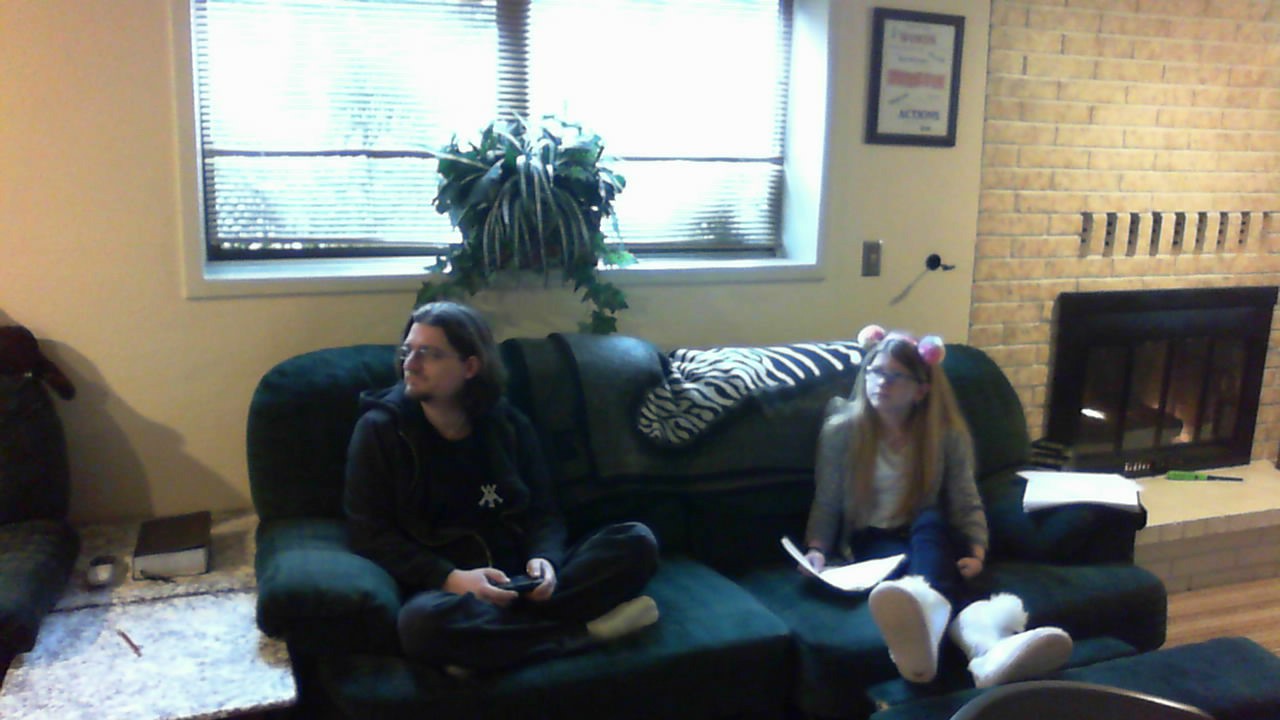 So I walk into the den and there is Fire Emblem Warriors being played on the big TV. "Whose Switch is that?" I asked my two cousins. "Mine," said the younger one. It was a gift from her birth father. Her childhood has been saved at the eleventh hour! HOORAY for estranged father figures who have to compensate with grandiose presents!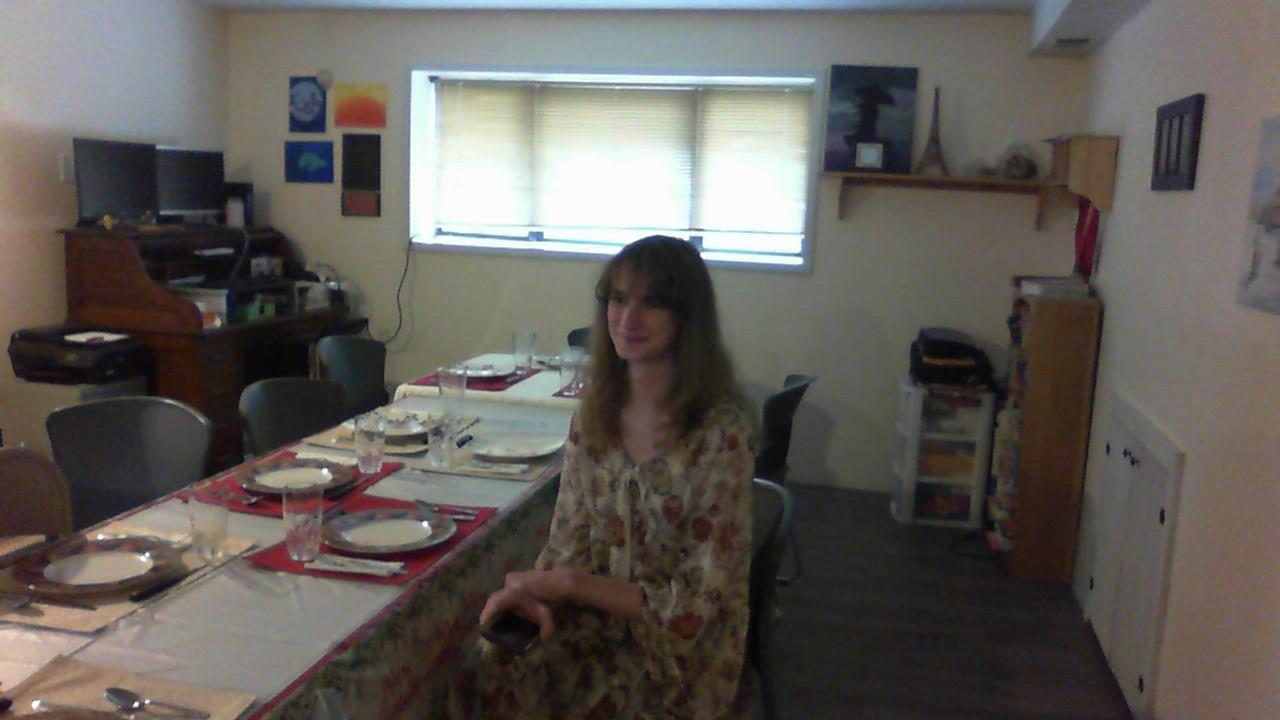 There was one other person in the den....someone I barely recognized. I hadn't seen Chris's mother since the 90s. "Wait....Susanna?"
"Try again," said Jaxom, my male cousin wearing long hair and a dress. There was no explanation for this, ever.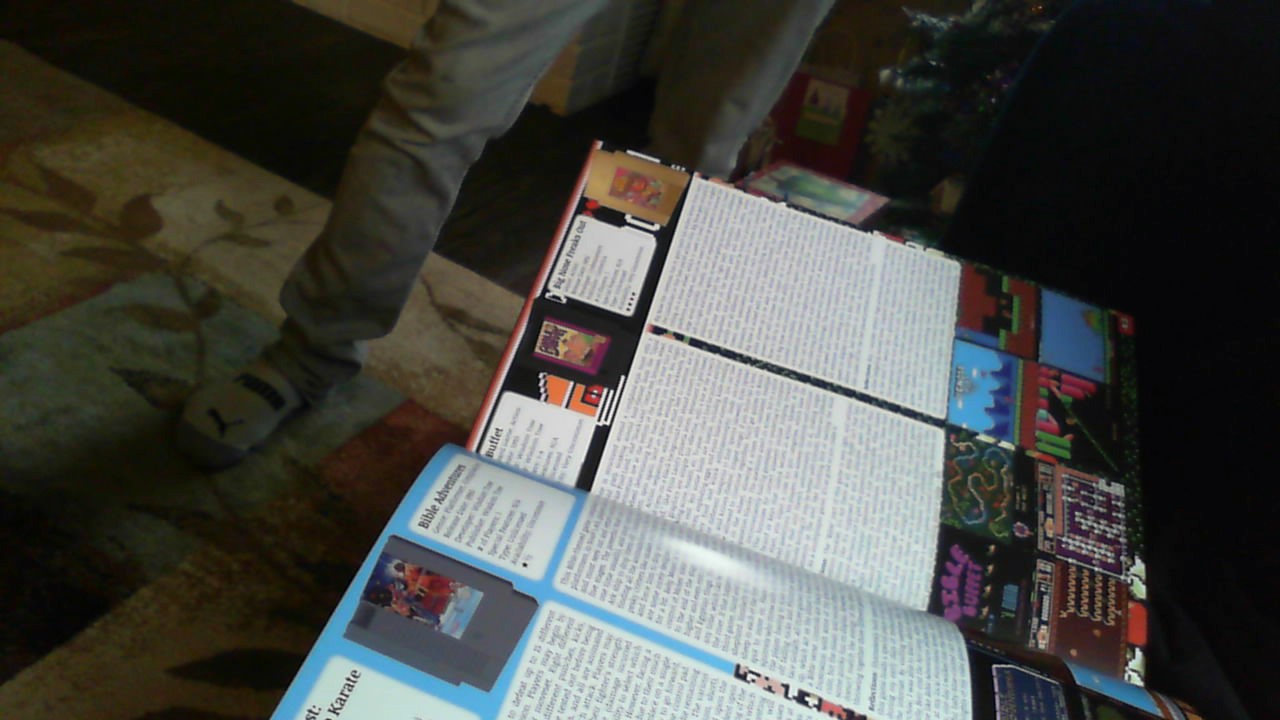 I went to the Portland Retro Gaming Expo this year and brought back
Pat Contri's
Ultimate NES Guide Book -- over 500 pages thoroughly covering every NES game ever made. (I did meet Pat, but he didn't sign the book even though he said he did.) Knowing Chris would appreciate the material, I brought the book with me. He swears Bible Adventures is the greatest game of them all for the simple fact that you can stack sheep on top of your head.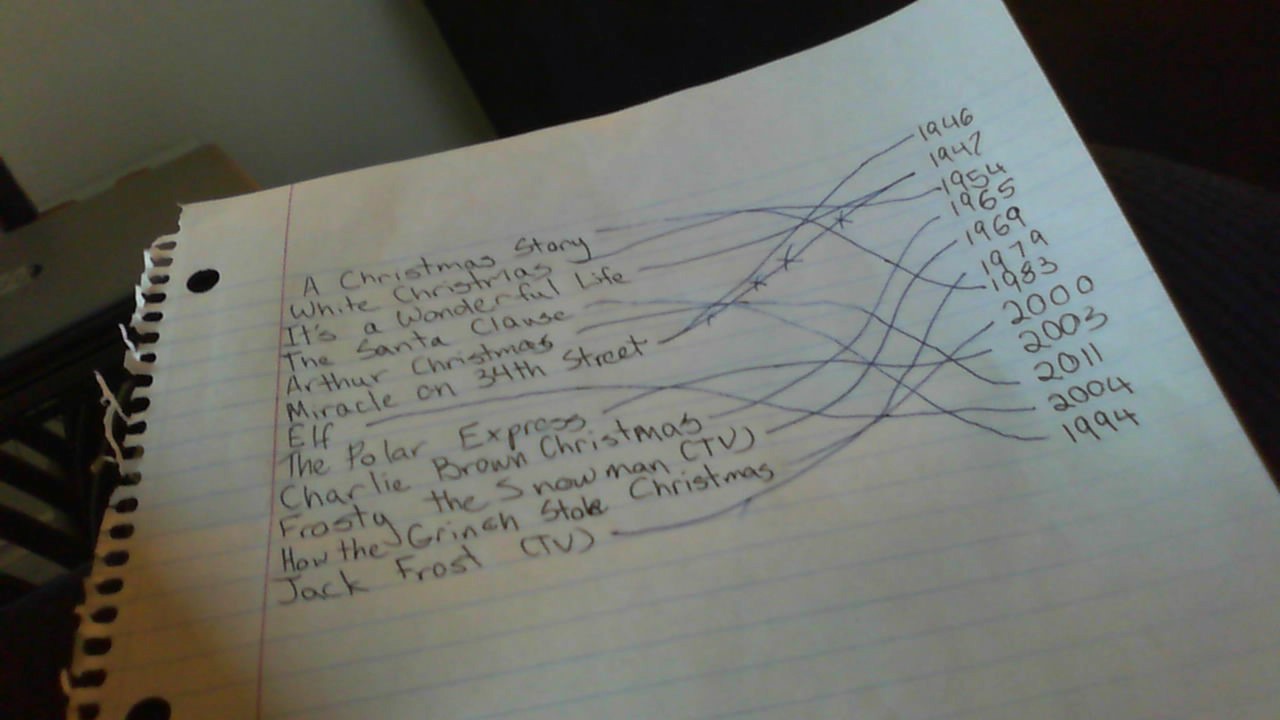 Speaking of games....it was time for TRIVIA! Match each of these holiday-themed movies with the year they came out, and potentially win something cheap from a cheap box of junk! This was the Final Jeopardy moment my autistic brain had been waiting for. I tripped up though on a few that were released extremely close to each other -- I had Miracle on 34th Street in 1946 and It's A Wonderful Life in 1947; the truth was the opposite.
At evening's end I walked away with Samurai Jack: The Complete Series on Blu-Ray, the collected Super Mario Adventures, and two pens from the junk box.
Now share YOUR Christmas Tales! Or I'll put YOU in a dress!