Creeping Shadow of "15000"+ Posts
Joined

May 18, 2006
Messages

18,232
Location
Yeah I don't normally post the threads about the pre speculation when Marvel announces a big news project but I happened to see this and no one has made one and I feel like talking about it.
WARNING! SPOILERS FOR THE LAST EPISODE OF FALCON AND THE WINTER SOLDIER BELOW YOU HAVE BEEN WARNED!
In the wake of Falcon and the Winter Soldier's season finale last night on Disney+, the series showrunner, Malcolm Spellman, is already busy with Dalan Musson on a fourth Captain America, Dea…
deadline.com
Following today's awesome final episode of The Falcon and The Winter Soldier, it's been confirmed that a fourth Captain America movie is officially in the works at Marvel Studios. Read on for details...
www.comicbookmovie.com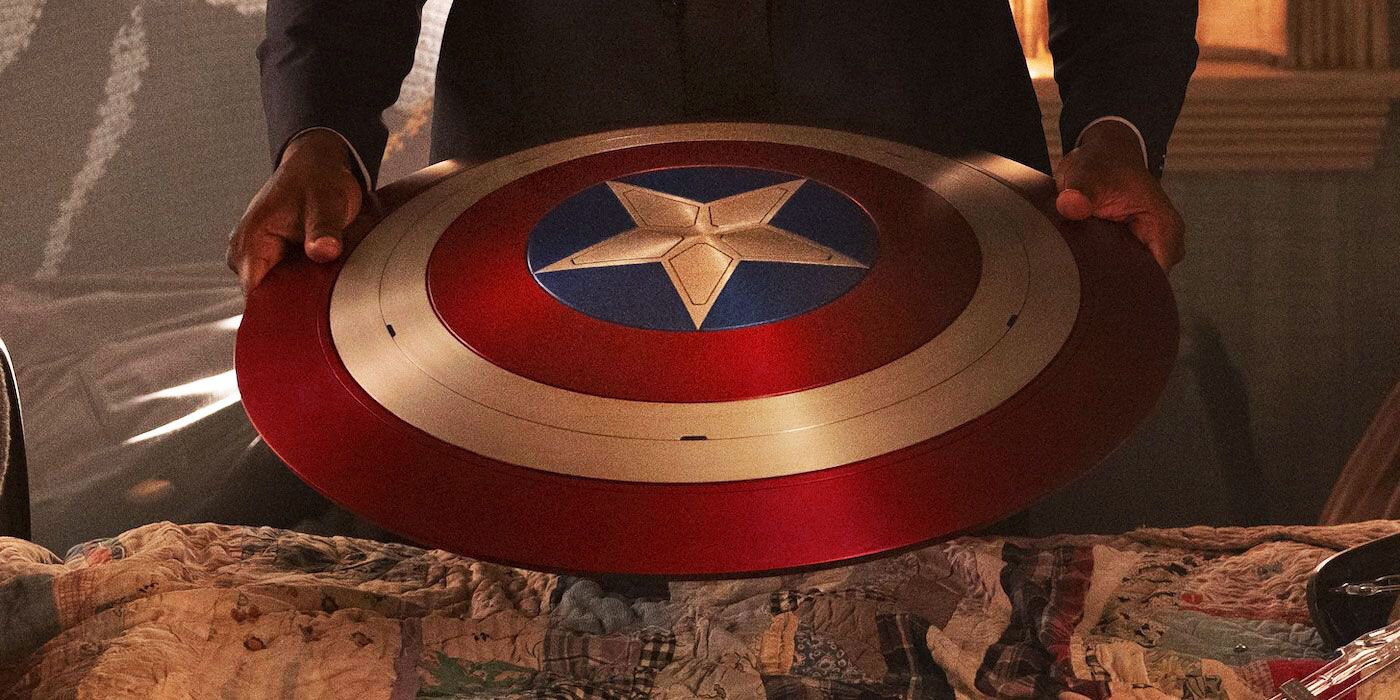 The Falcon and the Winter Soldier showrunner Malcolm Spellman will pen a script for a fourth Captain America movie from Marvel Studios.
www.cbr.com
Yeah that's right we are getting a FOURTH Captain America movie. And for those asking "well didn't Steve Rogers get old and go on to live with Peggy how can he be Captain America" well... the answer it's not him whose going to be Captain America in this movie.
Since yes this is going to be a Captain America moving starring Anthony Mackie's Sam Wilson former Falcon and now full Captain America. I normally would put that in spoiler tags but
A. The spoiler warning was up on top of the thread
B. I gave another one and
C. The impact of how important this is needs to be told up front with WHO Captain America is and why this is such a big deal.
And this honestly is such a huge cool thing and major props to Marvel for announcing this right away. I mean the ending of the show made it clear "oh we're having Sam as Captain Falcon and doing something with him" but I kind of thought they were just going to retool the show more but... no we are at the very least getting another full on actual theatrical movie. So anyone who says "don't watch the Disney plus shows" is going to feel really stupid and confused when they see Captain America Sam Wilson since yeah Avengers Endgame teased it but trust me WATCH FALCON AND THE WINTER SOLDIER IF YOU HAVEN'T because it means so much more if you do. And props also for getting the guy who wrote the show to write the script here so the themeing should be as good. I do hope now that it's more focused as a movie they can up some of the action scenes since I don't think the last episode had that great a one but yeah so amped for this and really shows how Marvel gets carrying on a legacy of a character. Not to mention this opens the idea of other series coming back but just with different people. We're not likely going to get another Iron man movie with Robert Downy Jr's Tony Stark but I have a feeling we are going to get another Iron man movie of some kind so yeah awesome news share your hopes on what this Sam Wilson lead Captain America movie will be here!