Aug 17, 2003
40,600
0
48
33
LAST TIME -
Leafa: "Silly spriggan! You can't use offensive magic!"
Kirito: *uses offensive magic*
Leafa: "Deerrrrrrrrrrrrrrrrp"
THIS WEEK - More stupid politics. However I swear you'll miss it next week. >_<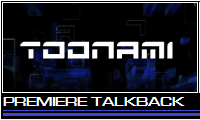 ​
SOURCE OF ADAPTATION: Sword Art Online Vol. 003 "Fairy Dance" - Chapter 04
"
Kirito and Leafa have made it to the meeting and Kirito's bluff as an ambassador has been called out. If he can survive in a fight against the Salamanders General Eugene, his plan to prevent a war might work.
"

DAISUKI.