Get your camera phones ready!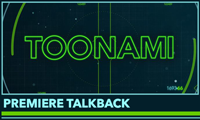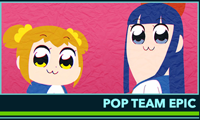 Opening theme:
"Pop Team Epic" by Sumire Uesaka
Ending theme:
"Poppy Pappy Day" by Yui Makino/Yui Watanabe (female) and Kenji Akabane/Shunsuke Takeuchi (male)​
The Girls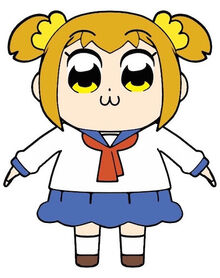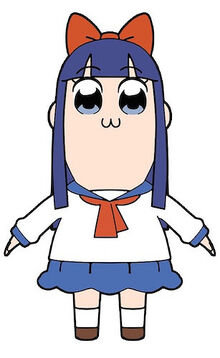 Popuko
- An orange-haired girl whose temper matches her height.
This episode's players:
Trina Nishimura, Sonny Strait, and Christopher Sabat
Pipimi
- A tall blue-haired girl with a calm demeanor.
This episode's players:
Brina Palencia, Mike McFarland, and Ian Sinclair
Episode 2
"Vanver — A Game in Another Dimension"
Popuko and Pipimi are summoned to another world to help fight against a dark lord.
​