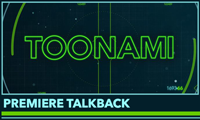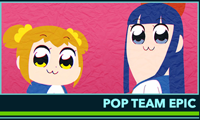 Opening theme:
The Eisaiharamasukoi Dance (It will catch on!)
Ending theme:
"Poppy Pappy Day" by Hiromi Igarashi/Rei Matsuzaki (female) and Toshiki Masuda/Wataru Hatano (male)​
The Girls: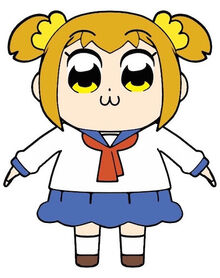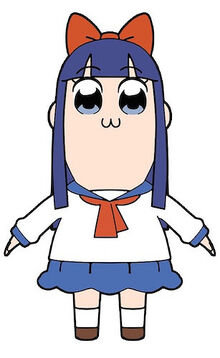 Popuko
- An orange-haired girl whose temper matches her height.
This episode's players:
Wendy Powell, Sean Schemmel, Christopher Sabat, and Fanny Bloc
Pipimi
- A tall blue-haired girl with a calm demeanor.
This episode's players:
Cynthia Cranz, Michael Sinterniklaas, Ian Sinclair, and Christine Bellier
Episode 11
"Cursed Mansion"
A group of college students find the mansion they are staying in to be haunted by Popuko and Pipimi.
​