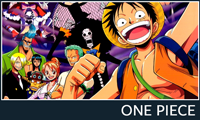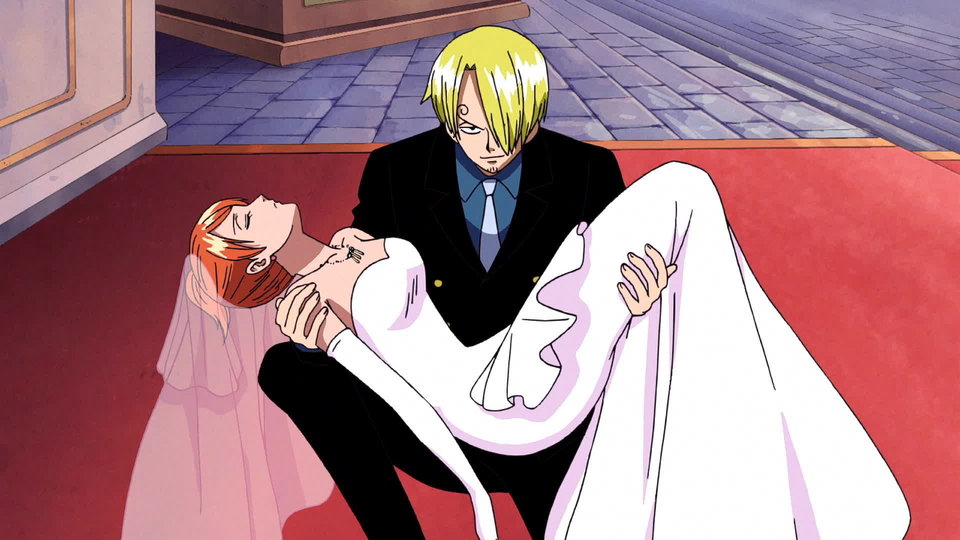 Opening 9:
Jungle P
​
Last Time on One Piece: Usopp continues to repel Perona's Negative Hollows while wiping out her Wild Zombies. Meanwhile, Brook is held at the mercy of Ryuma, who finally proves his superiority over the original by defeating the skeleton in battle before the arrival of Zoro. Elsewhere, Oars continues to cause chaos on Thriller Bark, forcing Absalom to send his entire General Zombie audience to stop him. However, Oars annihilates all of them with a "non-Gum-Gum" Gatling, leaving their boss at the mercy of the newly arriving Sanji.
NOTES
________
-One Piece: Film Z is available on Blu-Ray and DVD!
-One Piece S8V2 is now available!
-One Piece: Collection 16 is now available!
-One Piece Collection: Box Three (containing episodes 206-299) is now available!
-One Piece S8V3 will be available on September 20th!
-One Piece: Collection 17 will be available on October 11th!
-One Piece simulcasts every week on OnePieceOfficial.com and CrunchyRoll.com! (in HD!)
-Volume 79 of the One Piece manga is now available!