Stone free, do what I please
Joined

Sep 30, 2005
Messages

28,847
Location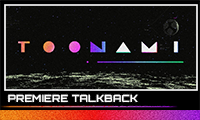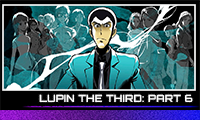 Lupin the Third Part VI
Episode 11
"The Truth and the Raven"
​
Last time:
Fujiko checks out the fossil of an archaeopteryx on display in the British Natural History Museum for a man who calls himself Mihail, Michael, or Miguel, on behalf of his lord who wants her to steal it.

The specimen was uncovered in a quarry in Solnhofen, Germany in 1861, 2 years after Charles Darwin published On the Origin of Species. Mihail's employer believes that the three discovered fossils of archaeopteryx are the work of forger Karl Häberlein. Mihail is unconcerned whether the fossil is real or a fake, but wants her to steal the original which is sealed in a vault within the museum.

Fujiko breaks into the museum's vault and Lupin follows her. They find what appears to be the original fossil, but Lupin opens a door into another chamber where a huge version of the fossil is attached to the wall.

The sight of the object evokes the image of the Fallen angel and Fujiko suspects that Mihail is the agent of God. She decides not to proceed with the contract.
This time:
In the matter of the late Lord Faulkner's connection to the Raven, Sherlock and Lupin have eliminated the impossible. Now only the improbable truth remains.