Sep 30, 2005
28,275
0
48
27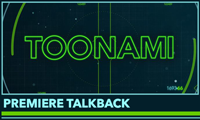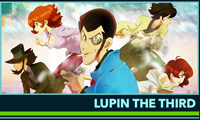 Lupin the Third Part V
Opening theme:
"Lupin Trios 2018" by Yuji Ohno & Lupintic Six
Ending theme:
"Seine no Kaze ni... (Adieu)" by Miyuki Sawashiro
​
Characters:
Arsène Lupin III
Voiced by: Tony Oliver
The grandson of famed criminal Arsène Lupin, he is a master thief and a ladies man.
Daisuke Jigen
Voiced by: Richard Epcar
Lupin's right-hand man and an excellent sharpshooter.
Goemon Ishikawa XIII
Voiced by: Lex Lang
Descendant of 16th century outlaw Ishikawa Goemon, he is a master swordsman and very prideful of his Japanese heritage.
Fujiko Mine
Voiced by: Michelle Ruff
Professional burglar and seductress in an on-again off-again relationship with Lupin, depending on whether or not she's currently stabbing him in the back.
Koichi Zenigata
Voiced by: Doug Erholtz
Descendant of Japanese detective Zenigata Heiji, he is an inspector working for Interpol, having dedicated his life towards putting Lupin behind bars.
Ami Enan
Voiced by: Cristina Vee
A teenage computer hacker who has been isolated and a prisoner for most of her life, until Lupin "stole" her from the Twin Towers bank so that she could experience the outside world.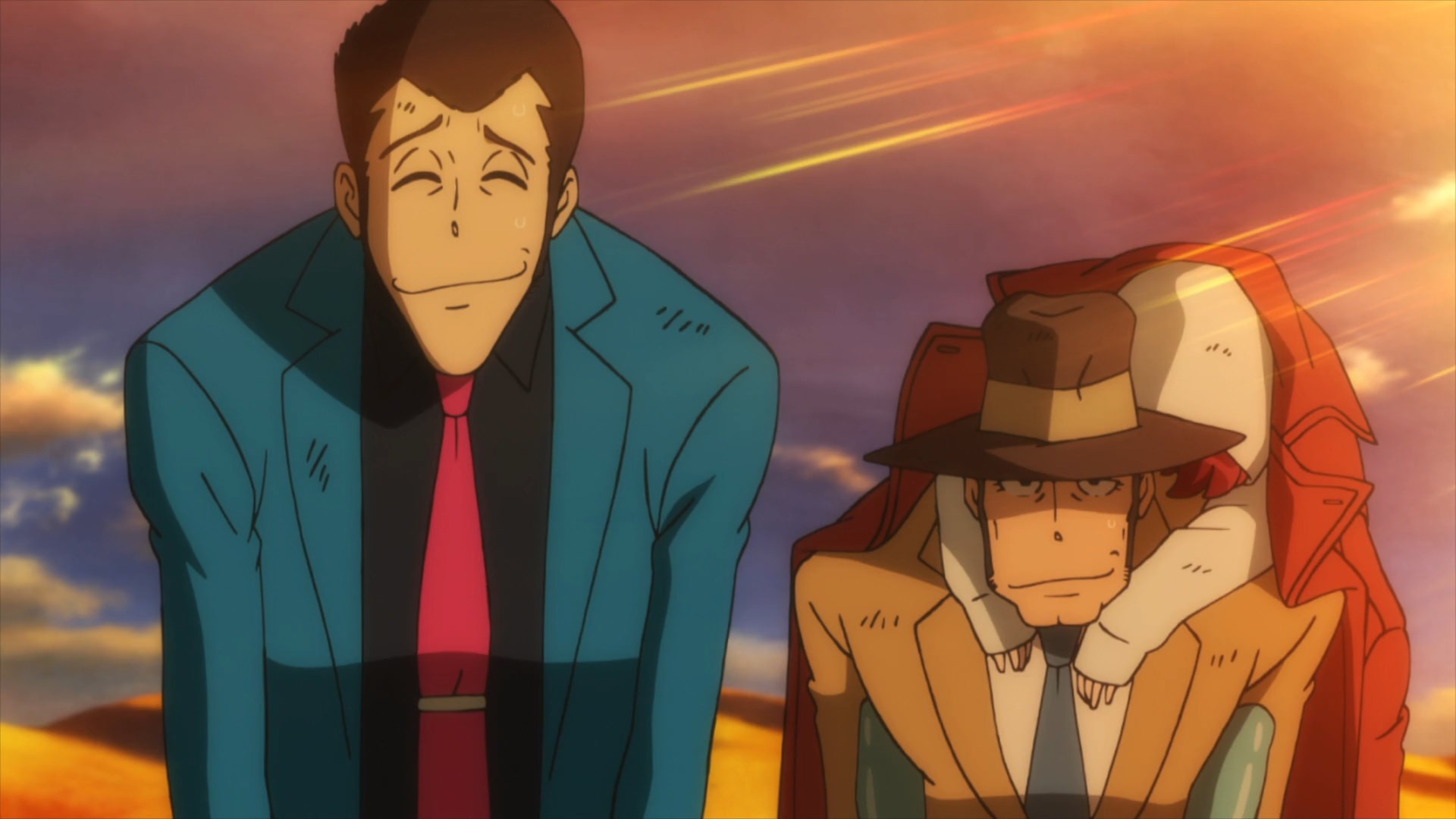 Episode 4
"Zenigata's Pride and the Desert Dust"​
Previously:
Lupin fled with Ami to a warehouse-type building. Ami used her hacking skills to activate parts of the vehicle assembly line in the building. This caused chaos and took out some of the assassins. Lupin stole a car still missing its doors, but Ami got shot in the arm by the old hillbilly assassin. Marco Polo believed that Lupin was soon to be done for. Elsewhere, Zenigata got the latest news from Yata. Zenigata immediately put in a letter requesting vacation, stating that he was going to take time off in Bwanda.

Lupin and company had holed up in a converted railroad cargo car that was now used as a barber shop. Here, Lupin and Goemon treated Ami's wound. To distract her from the pain, Ami recounted how she was kidnapped as a child for porn purposes, but when her kidnappers discovered her programming skills, they decided she'd be more valuable to them as a programmer in the dark web.

After Ami fell asleep, Lupin taunted the assassins. Fujiko was on a plane and saw the taunt and was prepared to go in. When Ami woke up, she hacked into the betting site to discover who was betting for which day Lupin would die. Lupin used this to have many of the assassins turn on each other as they had lots of money tied up in the betting pool. Goemon and Jigen mopped up stragglers as Ami inquired about Lupin having sex with her, which she's interested in as she's a virgin. Lupin turned her down and denied Fujiko is the cause.

Soon, only the old hillbilly leader was left, so Lupin went out to meet him. Lupin killed the old man, thanks to a hidden piece in his shoe. Ami came out to join Lupin and observed a jet passing overhead. A figure parachuted out and landed. It was Fujiko, who greeted Lupin. Ami hid behind Lupin as he talked to Fujiko. Fujiko reminded him she'd never be the one chasing Lupin. He stated the same in reverse. She reminded him that he once stole her at her wedding. Fujiko pulled a gun, stating she should be the one to kill Lupin.
This time:
With Fujiko and a group of soldiers now hunting Lupin, Zenigata finds himself in the strange position of needing to save his arch nemesis!
Note:
Starting tonight, Lupin the Third will be on at an earlier time of 12:30am.