All That Glitters Ain't Gold
Sep 30, 2005
28,518
0
48
28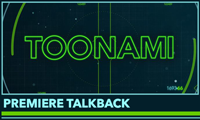 Ending theme:
"Departure!" by Masatoshi Ono
​
Characters: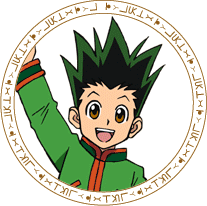 Gon Freecss
Voiced by: Erica Mendez
Gon is a young boy from Whale Island who became a Hunter to venture the world and find his father. His quest eventually led him to meet a Hunter named Kite and become involved with a battle against a destructive species known as Chimera Ants. The war against the Ants was long with many casualties, including Kite, which drove Gon to the breaking point in which he sacrificed his ability to use Nen to gain a temporary boost of power strong enough to take out one of the Ant King's Royal Guard. In the aftermath, he fell into a coma with life-threatening injuries, but finally recovered thanks to Killua and Alluka. He parted with Killua, who's gone on his own journey, and is preparing to scale the World Tree and speak with his father.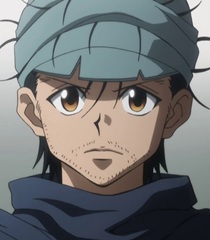 Ging Freecss
Voiced by: Marc Diraison
A Double-Star Ruins Hunter and Gon's father, Ging is shy and stubborn, but has a childlike enthusiasm, being carefree and eccentric. No matter how impossible something may seem, Ging always goes for a goal, making sure to enjoy the journey along the way. Due to his constant travels, and his own personality, Ging hasn't seen Gon since his son was a baby. But he left various clues along the way, preparing Gon for the day they'd eventually meet, which they finally have. Now he has one last challenge for Gon, to scale the World Tree.
Episode 148
"Past × And × Future"
Chapters adapted: 338-339
​
Last time:
Gon apologized to Kite for not being strong enough to save him. Kite told him they'll always be friends and that he should go get to know his dad. Gon returned to the Election Hall, only to find a note that Ging had gone to the World Tree. Gon, Killua, and Alluka journeyed to the World Tree, where Killua revealed Alluka's powers to Gon. Killua vowed to protect his sister and said farewell to Gon, promising they'll meet again. Gon in turn promised to introduce Killua to Ging when they met again.
This time:
Gon climbs to the top of the World Tree where Ging is expecting him, and the two finally have a heart to heart talk.
Notes:
This is the final episode of the Hunter x Hunter (2011) anime. There are no plans for the anime to return at this time, largely due to the fact that the next saga is still going in the manga thanks to Togashi's infamous hiatuses.

If you'd like to read the next arc, the "Dark Continent Expedition Arc", it starts with the final chapter of volume 32, chapter 340, and runs to chapter 348 in volume 33. The current manga arc, the "Succession Contest Arc", starts on chapter 349 and is still going with the most recent, chapter 390.

Keep an eye out in the opening minutes of this episode for a magazine cover with a cameo of a character from another Madhouse anime, which was the series which replaced the HxH anime in its Japanese timeslot. This same series aired on Toonami years ago (I did the talkbacks for that too), and, funnily enough, here it was the show that HxH replaced.
The chapters which this episode covers can be found in volume 32 of the manga release.
Toonami ran a poll this past week to pick a fan favorite Hunter x Hunter episode, which will reair next week. The winner is episode 135, the episode where Meruem and Komungi died.
Episodes 1-99 are currently available across five Bluray/DVD sets from Viz Media. The sixth set, containing episodes 100-123, will be out August 13th. The two movies, "Phantom Rouge" and "The Last Mission", are also now available.
And to part with, I just want to thank you all for participating in these talkback threads over the last three years. This is certainly the longest series I've ever done talkbacks for, and I'm glad I was able to do them. Farewell Gon, until we can smile again.
Last edited: