Opening theme:
"Departure!" by Masatoshi Ono
[VERSION 5]
Ending theme:
"Nagareboshi Kirari" by Yuzu
​
Characters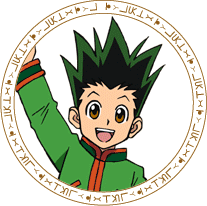 Gon Freecss
Voiced by: Erica Mendez
Gon is a young energetic boy from Whale Island who has become a Hunter to venture the world and find his father, Ging. His latest adventure has brought him to Kite, one of his father's old students, and now he and Killua are about to embark on the most dangerous adventure of their lives. Gon is an enhancement-type Nen user, able to unleash a destructive amount of Nen from his fists.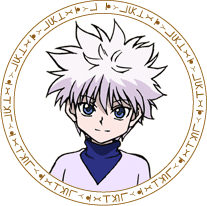 Killua Zoldyck
Voiced by: Christina Vee
Killua is the youngest son of the Zoldycks, a family of assassins known the world over. After meeting Gon, the two quickly became best friends and he's been tagging along with him ever since, which has led him to join his friend in following Kite. Killua is a transmutation-type Nen user, able to absorb and control electricity.
Kite
Voiced by: Christopher Corey Smith
A Contract Hunter who studied under Gon's father Ging. He is the leader of a group of Hunters who are in the midst of an investigation concerning a dangerous species of insects known as the Chimera Ants. Kite is a conjurer-type Nen user, which allows him to summon a slot machine that randomly selects a weapon for him.
The Kakin Exploration Team: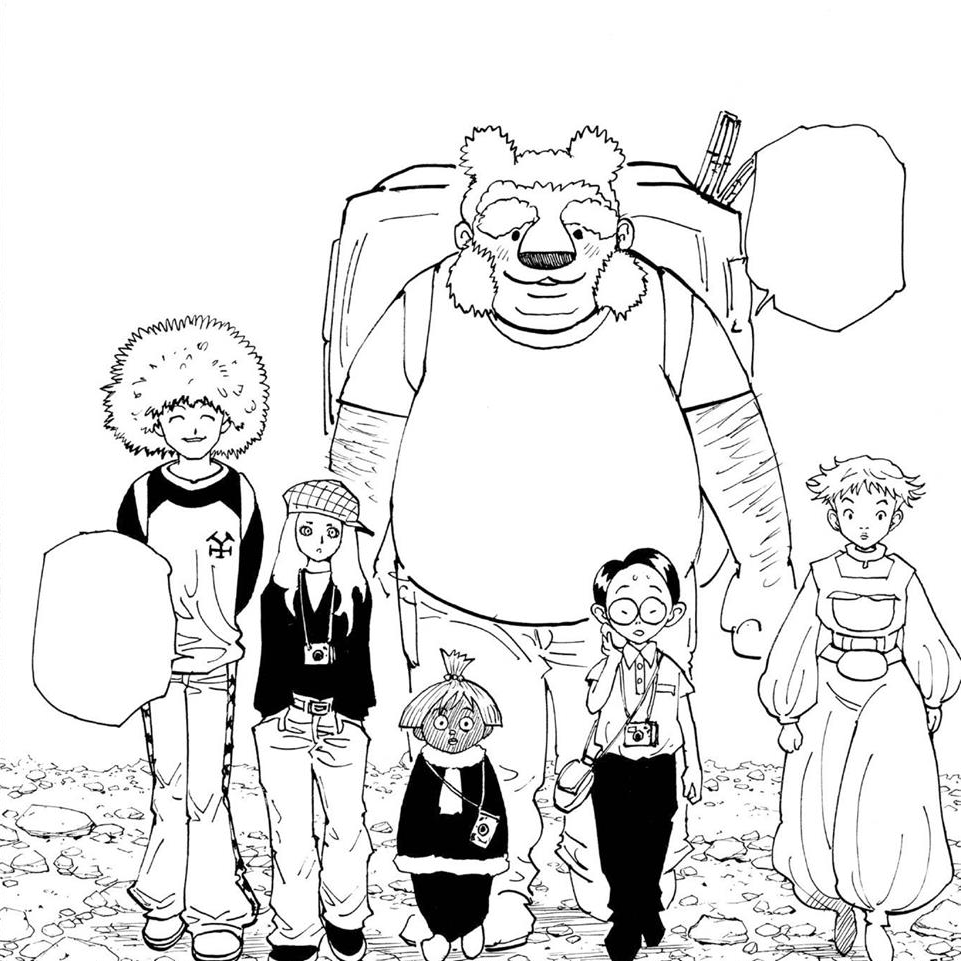 (From Left to Right)
Stick Dinner - Voiced by: Greg Chun
Spinner Clow - Voiced by: Laura Stahl
Podungo Lapoy - Voiced by: Reba Buhr
Monta Yuras - Voiced by: Bill Rogers
Lin Koshi - Voiced by: CJ Williams
Banana Kavaro - Voiced by: Skyler Davenport
A group of amateur Contract Hunters who have worked with Kite for three years under the employment of the government of Kakin. Their current assignment is to study the potential danger of the Chimera Ants. Due to strict regulations with entering the border of the NGL, a country where technology is illegal, only Stick Dinner and Podungo were able to enter, with the rest waiting outside in a nearby village for them to return.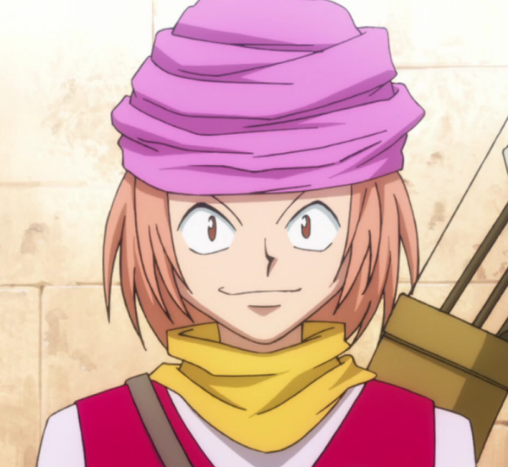 Pokkle
Voiced by: Bobby Thong
A Beast Hunter who earned his license during the same Hunter Exam as Gon. He is very self-confident of his abilities, including being able to turn his aura into a bow and arrows. Pokkle is currently leading an expedition group within the NGL.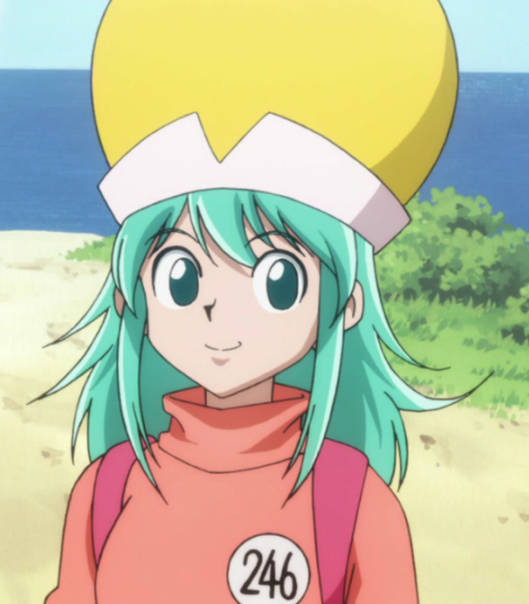 Ponzu
Voiced by: Reba Buhr
A participant of the past two Hunter Exams, but was disqualified both times. She has since learned the basics of Nen and teamed up with Pokkle. Her signature style is using chemicals and controlling bees who live in a hive inside her hat.
Colt
Voiced by: Zach Aguilar
The first offspring of the Queen born from human genes, specifically the genes of a little boy named Kurt. His devotion to the Queen is absolute, and he will do whatever is needed to assist her.
Yunju
Voiced by: Edward Bosco
Yunju is a centaur-like Chimera Ant, one of the Queen's squadron leaders.
Zazan
Voiced by: Allegra Clark
A scorpion-like Chimera Ant, Zazan is one of the Queen's squadron leaders.
Chimera Ant Queen
Voiced by: Cindy Robinson
The queen ant, whose sole goal is to find the best genetic material to create the King. For this, she is currently raising an army, and has recently discovered that human flesh tastes best…
Gyro
The mysterious leader of the NGL.
Episode 80
"Evil × And × Terrible"
Chapters adapted: 189-190, 204​
Last time...
Having adapted a naming system, the Chimera Ant squadron leaders continued to gain more individuality, choosing to operate by their own means even if it went against the goals of the Queen, including killing humans for sport rather than for her consumption. Nevertheless, their invasion of the NGL continued, as larger settlements were devistated and the NGL's secret army was overwhelmed.
Meanwhile, Kite's group arrived at the NGL border, the latest of ten Hunter groups that had gone into the country to investigate. Due to the strict guidelines for getting into the NGL, including not having any implants, glasses, certain fabrics, or artificial materials, only five members of the group were allowed to enter: Kite, Gon, Killua, Stick Dinner, and Podungo. Kite told the others to wait for them in a nearby village outside the border, and the five entered the country.
Somewhere inside, Pokkle's group examined the dead body of an NGL solider. Suddenly, they were attacked by three Ant soldiers, but Pokkle was able to take care of them using his ability to shoot Nen arrows. Fleeing, Ponzu tripped and was almost attacked by two Ants, but Pokkle was able to save her. As this was going on, the centaur-like Ant known as Yunju invaded a factory secretly developing the drug D2, a factory that doubles as the headquarters for the NGL's king, Gyro.
This time…
Yunju leads his attack on the NGL's leader, while Pokkle and Ponzu continue to fight off Ants led by Zazan. Will Kite's group be able to make it in time to rescue the young hunters?
Notes:
The chapters which this episode covers can be found in volumes 19 and 20 of the manga release.
Three Bluray/DVD sets are available now from Viz Media, containing the first 50 episodes.