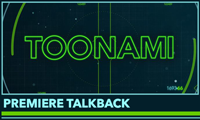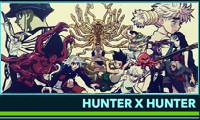 Opening theme:
"Departure!" by Masatoshi Ono
[VERSION 5]
Ending theme:
"Hyōri Ittai" by Yuzu
[VERSION 1]​
Episode 111
"Charge × and × Invade"
Chapters adapted: 262-265
​
This time:
As Netero brings along an unexpected ally, the raid on the palace finally begins.
Notes:
This is the start of the Palace Invasion portion of the Chimera Ant arc.
The chapters which this episode covers can be found in volume 25 of the manga release.
Episodes 1-75 are currently available across four Bluray/DVD sets from Viz Media.
The first movie, "Hunter × Hunter: Phantom Rouge", is now available on Bluray and DVD.