Ride On
Staff member
Moderator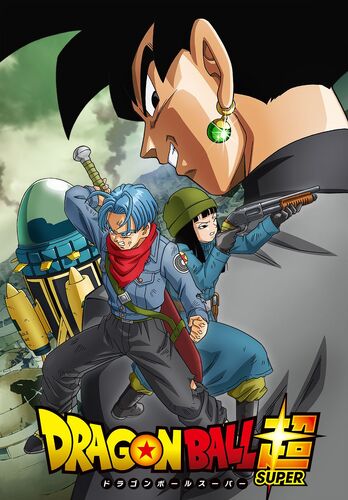 Opening 1, version 6:
Chozetsu Dynamic by Kazuya Yoshii
Ending 4:
Forever Dreaming by Czecho No Republic
​
Last Time
: As Goku and the fake Vegeta begin their battle, the real Vegeta critiques both of them. While this is going on, the rest of the gang attempt to catch Commeson - unsuccessfully. However, at the last moment, Monaka unknowingly destroys Commeson's core, killing him and the fake Vegeta. Meanwhile, we see Future Trunks running away from something.
This Time
: Back in Future Trunk's timeline, it turns out that defeating the androids was only the beginning! Now a new evil threatens Trunks' timeline!
NOTES: Tonight's episode is followed by a new Kai. Watch them both! Also, tonight's episode begins the third major arc of the series, and arguably the best one so far! No spoilers!