Ride On
Staff member
Moderator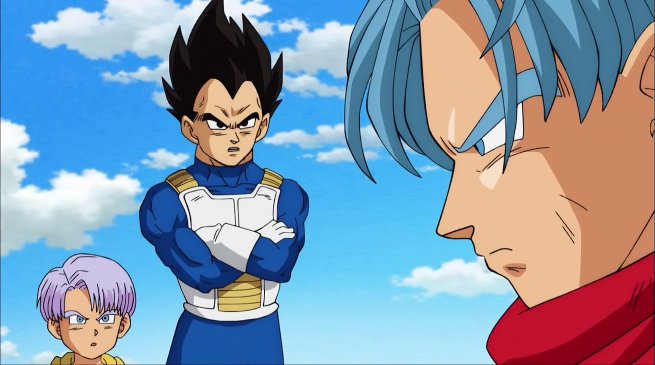 Opening 1, version 6:
Chozetsu Dynamic by Kazuya Yoshii
Ending 4:
Forever Dreaming by Czecho No Republic
​
Last Time
: Future Trunks narrowly escapes from Goku Black, and uses the time machine to travel to Goku's timeline. Young Trunks discovers an unconscious Trunks, and Goku gets a senzu bean to heal the hurt time traveler. Upon waking, Trunks attacks Goku in a rage, mistaking him for Goku Black!
This Time
: As the Z Fighters get brought up to speed, introductions are in order, and plans are made.
NOTES: This episode is followed by a new Kai. Watch them both, and no spoilers, or Goku Black will get you!