Ride On
Staff member
Moderator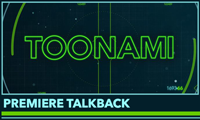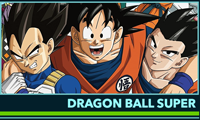 Opening 1, version 6:
Chozetsu Dynamic by Kazuya Yoshii
Ending 6:
Chao Han Music by Arukara
​
Last Time
: A science convention that Goku, Vegeta, and Bulma are attending is interrupted when an evil ghost attacks, using a robotic girl named Arale that he is controlling. Goku and Vegeta attempt to stop her, but their attacks do no damage against her cartoony body. Before their fight can get out of hand, Beerus arrives and disintegrates the evil ghost. However, before he can do the same to Arale, he gets sick and leaves in a rush. Afterwards, everyone says their goodbyes.
This Time
: Champa challenges Beerus to a game of baseball, Universe 6 vs. 7. But with a bunch of superpowered beings playing the game, will the sport itself destroy the Earth? And will Yamcha finally be relevant?
NOTES: Tonight's episode of Super is the first ever full-on sports episode in the franchise. This is also literally the only Super episode where Yamcha does anything, so enjoy. No spoilers!