Opening Theme:
"Distant Future" by Kankaku Piero
Ending Theme:
"Blue Flame" by Itowokashi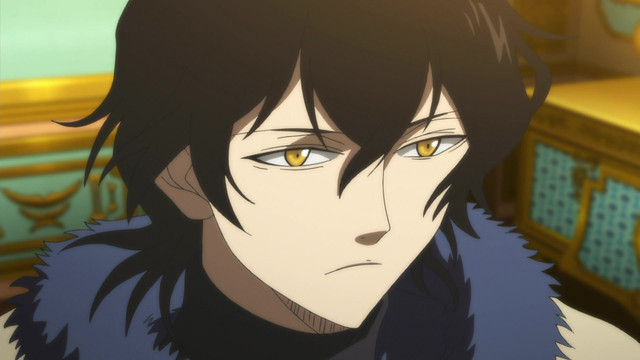 Previously on Black Clover:
Upon arriving at the Black Bull's headquarters, Asta storms in to greet his fellow squad mates only to be ignored. They didn't realize his presence until the captain introduces him to them. One member, Magna Swing, starts to intimidate Asta by saying that he is not a member until he wears the squad's official robe. As Asta requested his robe, Magna quickly tells him that he has to go through the squad's initiation ceremony.

Magna then explains the ceremony in which all the other members agreed to be unofficial, is consist of him attacking Asta with magic. He explains that Asta could use any possible methods to defend himself. Magna then activates his grimoire and attacks Asta with Fire Magic as Asta takes a stance while equipped with his sword. Using his primal instinct nurtured by all of his physical training, Asta managed to deflect the attack back towards Magna, who manages to survive the counter-attack by neutralizing it with another fireball.

In contrast, Magna praises Asta for his performance and handed him the official robe while another member branded his headband with the squad's symbol. While they are celebrating, back in the headquarters, a girl can be seen observing from afar.
Tonight:
Seems there's another new recruit, presumably to the Black Bulls? ....Well, you gotta hand it to this show, the titles are short and to the point.