Is this the future?!?
Staff member
Administrator
Joined

Mar 22, 2002
Messages

20,082
Location
Just finished reading this article from Looper: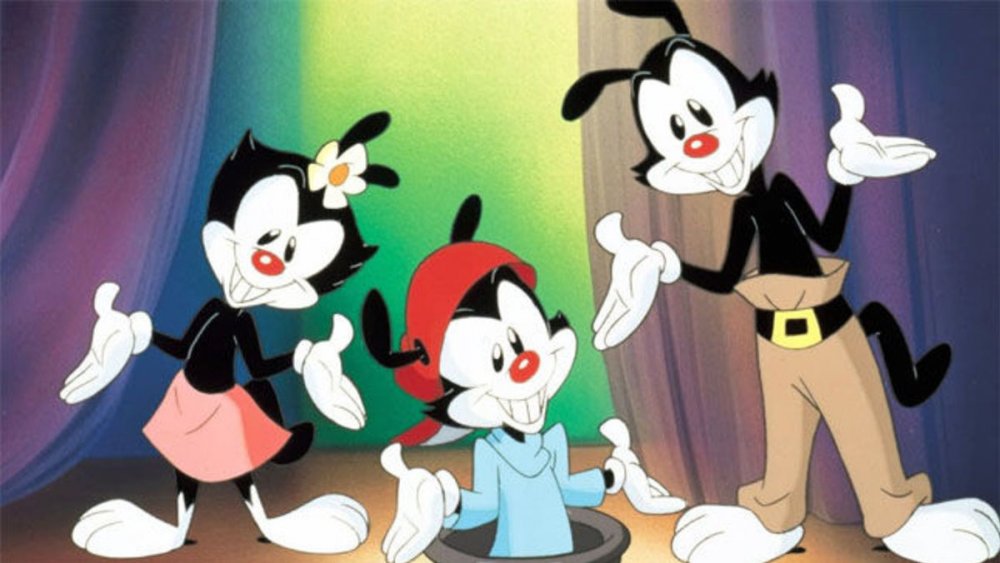 For five wild and wacky seasons in the '90s, Animaniacs blazed its own highly original path through the cluttered landscape of daytime animated programming. As we wait for Hulu to offer up the first new episodes in over 20 years, we thought we'd take a look back to discover why it was canceled.
www.looper.com
As we all know, Fox Kids had ordered 65 episodes of Animaniacs up front, which premiered in the Fall of 1993. It was one of the huge hits on Fox Kids from the Fall of 1993 to the Spring of 1994, but then after that, Fox Kids stopped putting effort into funding the show (only 4 more episodes were produced by Fox Kids - all 4 of which aired in the Fall of 1994).
I always wondered back then WHY Fox Kids wasn't putting more effort into greenlighting more episodes. and it turns out there's 2 reasons for this: the runaway success of Power Rangers (which also premiered in the Fall of 1993) caused Fox Kids to focus on that, and also because Fox Kids became aware that The WB had plans to launch their own network (and their own kids block - Kids WB - which didn't premiere until the Fall of 1995).
But then there's an interesting bit from this article:
"It finally looked like Animaniacs was back on track for the long haul, but as it turned out, it became a victim of its own success in a way that not many series ever have.

Animaniacs suffered for being popular outside its target audience

Animaniacs had always been extremely popular with college and adult audiences, which was by design, since a great deal of its pop culture references, double entendres, and sexual innuendo would fly right over the heads of its supposed target demographic. Fox had embraced this aspect of the series, but Kids WB wasn't too keen on letting in all of those older audiences. Warner Bros. had specifically pitched its kids' programming block to its advertisers as being great for very small children, which Animaniacs was decidedly not. As a result, executives found themselves in a quandary as to what to do with the series.

Unfortunately, it became clear pretty quickly that the answer was "nothing."
Animaniacs was "too popular with adults and college age kids"?!?
Sure, Kids WB ordered 13 episodes of Animaniacs, which aired in the Fall of 1995 and in early winter 1996, but we the fans were kinda expecting new episodes premiering all week long on weekday afternoons, all that Fall (like the way it was back in 1993). Instead, we got just 1 new episode a week, on Saturday mornings (and sometimes we went a few weeks without a premiere). Then they only ordered 8 more episodes for the Fall 1996/Spring 1997 season, and 9 final episodes for the Fall of 1997 and all of 1998 (the final episode aired in November of 1998).
And we all know what was heating up on TV by November of 1998:
Pokemon.
Which started off in syndication in the Fall of 1998, but was officially picked up as a Kids WB exclusive in February 1999.
On one hand, it at first glance looks like Animaniacs was a staple of Kids TV in the 90's for 5 years, but really....it was a powerhouse in 1993/1994, but then it was mistreated by Fox Kids, and then in turn by Kids WB.
So does anyone else think Animaniacs was mistreated (by Fox Kids and/or Kids WB) and....was Animaniacs too "adult" for Kids WB? That's the first time I ever heard that....
Last edited: